Real Madrid manager Zinedine Zidane has heaped praises on his star forward Cristiano Ronaldo after the Portuguese star was awarded the Ballon d'Or award by France Football.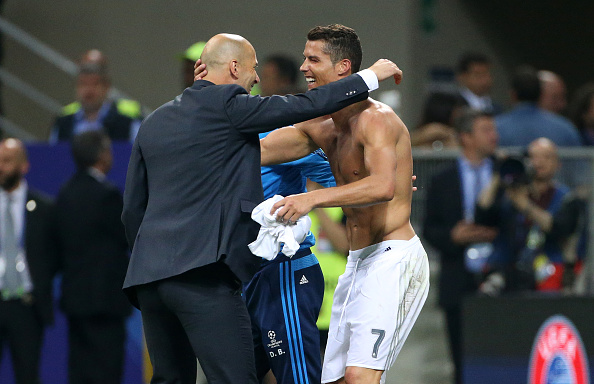 The Euro 2016 star picked up the award for the fourth time after votes were compiled. Zidane took out time to drop some comments ahead of the club's clash with a Mexican side in the Club World Cup in Japan.
"Cristiano is hugely motivated for this game – as always. He would be motivated even if it were a friendly, that's just the sort of player he is. Obviously we have many great players at Real Madrid but it's very rare one player wins so many awards," Zidane said.
"To win four Ballon d'Ors is a fabulous achievement and it's not an easy thing to do. What he's doing is absolutely incredible. Maybe he deserves a fifth one too!" Zidane added, pushing Ronaldo to equal Lionel Messi's record. Continue reading →