As per SPORT, Barcelona prodigy Gavi's entourage has informed interested parties that the midfielder will not be available for a transfer in the upcoming summer transfer window. The Spanish midfielder currently has just a year remaining on his Barcelona contract. The Barcelona prodigy has risen to prominence over the last year with his performances for the Blaugrana and the Spanish national team. Gavi was being courted by the likes of Liverpool, Manchester City and Manchester United.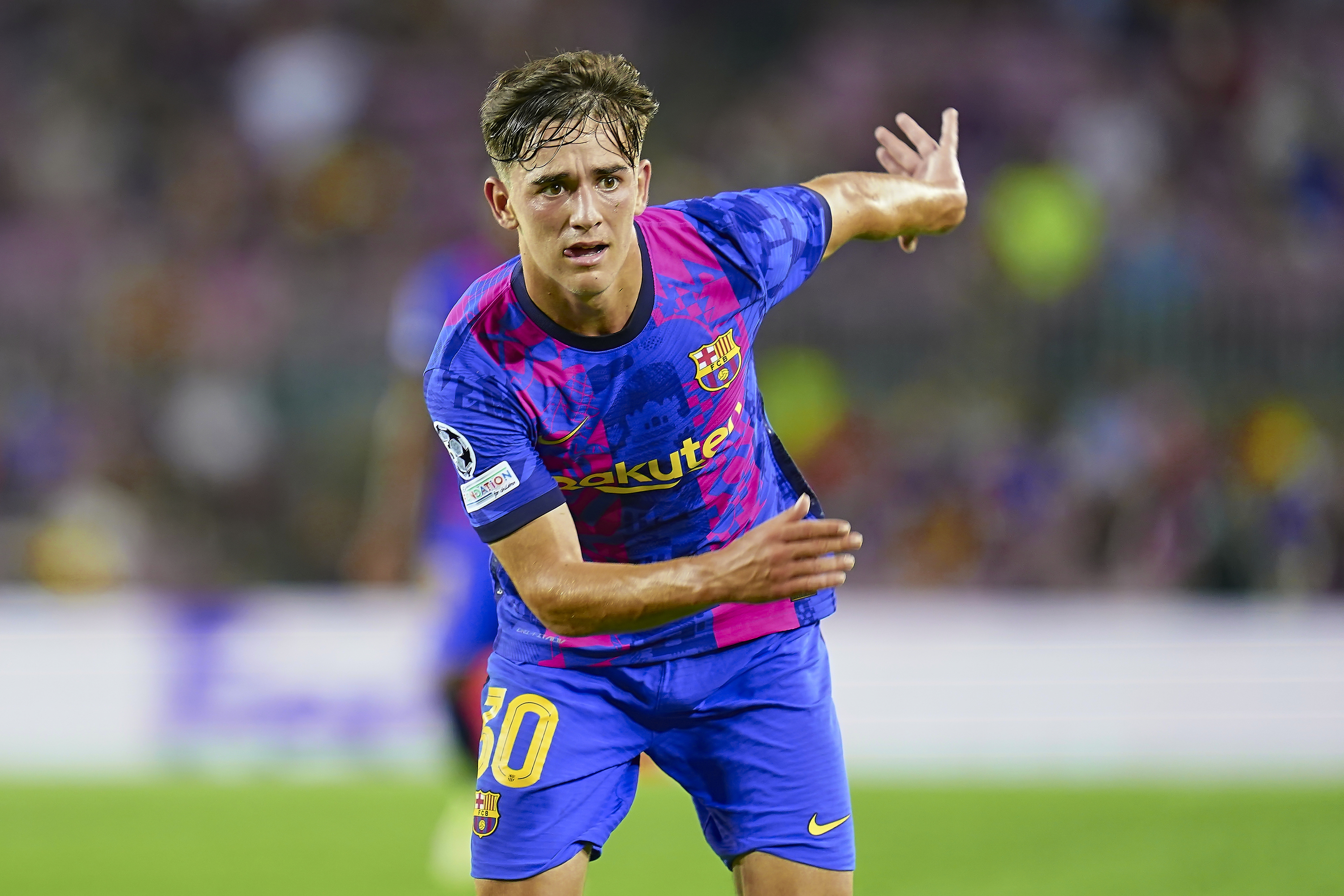 With just a year remaining on Gavi's current Barcelona contract, talks are ongoing between the two parties over a new deal. The Spaniard is clear about his preference as he does not want to move on from Barcelona and wishes to sign a new deal with them. The Catalan giants are also aware of the player's commitment to the side. Barcelona have offered him a new deal, but as per the report, there are a few 'economic improvements' in the terms offered that Gavi's entourage are expecting. The 17-year-old will then sign a contract extension as early as this week.
There was a brief period when interested clubs like Liverpool, Manchester City and Manchester United enquired about the youngster's availability from his entourage. Gavi reportedly has a €50 million release clause in his current Barcelona contract, which piqued the interest of the three Premier League giants. However, Gavi's representatives clarified that the player wishes to extend his stay in Catalonia and will not make a move this summer, thus handing a blow to Liverpool, Manchester City and Manchester United. All attention has now turned toward the contract negotiations between the two parties.
One point of contention in the ongoing discussions has been that the Blaugrana still consider Gavi a promising player who can develop into one of the world's best eventually. But the player's entourage think the 17-year-old is already a 'top player' due to his contributions for Barcelona and Spain.