It is crystal clear that the former Chelsea, Blackburn and Wigan striker, Franco di Santo is performing far better in Germany than when he was in England.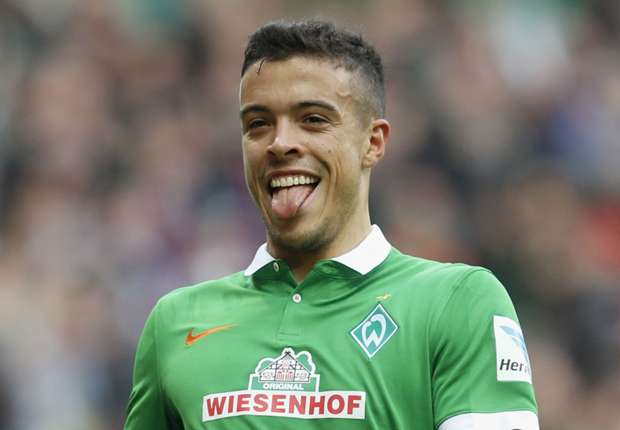 The unheralded striker was one of the dangerous enemies to the goalkeepers in German Bundesliga especially when he recently joined Werder Bremen where he scored 12 goals in his last 18 matches.
Surprisingly, in the forward's views on the two leagues, and contrary to the popular claim, he confessed that players in Germany are made to train harder than their Premier League counterparts.
He also noted that the matches are more 'intense' and competitive in the Bundesliga.
"When I got to German Bundesliga, I was thinking things would be a little bit less intense than the Premier League we all know," Di Santo said.
"But I was wrong when I began, the intensity can be felt, I was wowed, everything is fast just like in England and most of the times, I realized there is more pressure here. In EPL, you have time to turn around in order to face the defender and play your desired football, but here it is always massive pressure."
The 28-year old also compared the mode of training in the two leagues. He claimed they train twice-a-day two or three times a week in Germany compared to England where the training is once a day, and where you have two to three days free for yourself during the week.
He made known that it is not possible to do that in Germany, as they are sometimes given just one day off every two weeks. He agreed that the philosophy is completely different. Not the same is believed as with in England, that your body needs to rest to be fit for the game to get it in great condition.